RESTAURANT REVIEWS
Trip Advisor
New York Times
STIR SOFTLY
A Hotel Restaurant Whose Name and Food Show How to Be Both Quiet and Heard
By Catherine Jones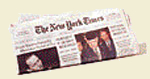 SPRING LAKE reminded me of the movie "Pleasantville." Everyone I encountered encouraged me, without prompting, to move on in. It is certainly appealing, with the main street stretching along the Atlantic as the rest of the community hugs an intimate lake festooned with ornate wooden bridges - so appealing that a visitor might miss the Hewitt Wellington Hotel. That would be a mistake, as this lakefront Victorian, surrounded by gazebos, neatly mown grounds and lush seaside gardens, hides a culinary jewel. The restaurant there is so decidedly special that its own name implies its desire to remain in anonymous: Whispers
in a town where time seems to stand still, no one can linger too long at the table, for another lucky couple will gladly take your seat when your two hours is up. Whispers is BYOB, and it could really benefit from a liquor license: the rusting of brown paper bags upon each entry detracts from the casual elegance.
Hotel dining rooms often get away with average food but the dishes delivered by our polished waiter tasted as good, if not better, than their artful presentation. The chef, regularly changes his menu, based on the season and the market. While I was distracted by references to the geographic origin of each ingredient, I had little else to complain about as I pondered the menu, a study in simplicity and a showcase of Whispers' American cuisine, which despite some kinks, was truly sumptuous.
I began with the special soft-shell crab appetizer, and the meal could have ended there. The crab was crispy, meaty and juicy, leaning against a colorful mound of diced purple potatoes, scallions and smoked salmon. Although the salmon seemed unnecessary both in flavor and texture, I could not have been more pleased.
With grilled Caesar salad, I got my first taste of what this chef was capable of: taking a tired old dish and making it different, and better. A stalk of romaine has been seared on the grill, which must have been stoked with wood chips, as the lettuce was both smoky and tender. While the dressing was a little clumpy, the diced poppy-red oven dried tomatoes were delightfully cheerful.
One appetizer was a lesson in how experimentation can go a bit too far. Oysters wrapped in spinach and smoked salmon were then baked in a crisp cumin shell. None of the ingredients really stood out on their own. I salute the effort but I guess I prefer them all better raw. Also, the accompanying mesclum mix was undressed, perhaps an oversight. The dollop of dill crème fraiche was too small and too viscous to be a dressing substitute.
A cluster of skewers loaded with shrimp and onions aggressively pierced a hunk of pineapple on the center of the plate, surrounded by wild-looking fried linguine and covered in a confetti of coconut shreds. Although it looked like some kind of tribal ritual, the dish was bland. Again, I unearthed a tiny dollop, this time of curry mayonnaise; and again, a larger amount would have been welcome.
Grilled tuna arrived at the table severely overcooked, but was swiftly taken away by our waiter even before we could point it out. The substitute was a large portion of dry-rubbed and seared meat, lightly coated in a sweet soy syrup. Although the chef did not put an original twist on the now classic dish, it was exceptional in its simplicity, paired with a delicate ginger basmati and blanched green asparagus.
The halibut in Japanese bread crumb crust knocked my socks off. A companion said the white flesh was as "fluffy as the finest down pillow" and coated with a crunchy shell. The saffron beurre blanc over the potatoes were so velvety that I paid little heed to what lay underneath; unremarkable fingerling potatoes and Chinese beans.
The rack of lamb with a crust of fresh herb polenta, surrounded by succulent sautéed bok choy, a ricotta-stuffed rosti potato (goat cheese) would have been preferable inside), and truffle mashed potatoes was my least favorite entree. The lamb should not have been sectioned into six thin slices, but instead left whole as three juicy chops, as they left me feeling more hungry than impressed.
The desserts were sinful and rich. However, each featured item was surrounded by multiple small piles of accompaniments that my friends and I did not know what to make of. For example, the bourbon crème brulee, fully satisfying on its own, came on a large plate where marinated diced fruit lay in a tight pile. It was curious pairing. The airy (as opposed to trendily dense) chocolate soufflé was surrounded by a pate sucree shell filled with chocolate ice cream and chocolate nut truffles. As if there wasn't enough, a raspberry coulis lay underneath, studded with tiny dabs of whipped cream, both of which detracted from the chocolate celebration already in full swing.
After the meal, I stepped out onto the veranda of the Hewitt Wellington, happy to see the little town of Spring Lake again. I don't know about taking the townspeople up on their invitations to move in, but I will certainly revisit. It is the hidden gem called Whispers that will prompt my return. I am hesitant to let out another peep about it.
Atmosphere:
A very tiny parlor that could be a room in a country club. No children under 12 allowed, except on Mother's Day.
Service:
Highly polished and professional.
Smoking:
Not allowed.
Recommendations: Soft-shell crab with purple potatoes, grilled romaine lettuce with Caesar dressing: skewered shrimp with pineapple and coconut; grilled sushi tuna with basmati rice; halibut with Japanese bread crumb crusted lamb with ricotta stuffed rosti-potatoe; crème brulee; chocolate soufflé; pecan pine nut pie.

Price Range: First course, $6 to $10; main course $22 to $29; desserts $6 to $9

Hours: 5:30pm to 11:00pm


Reservations: A must.

Credit Cards: All major

10 Years of Rave Reviews
ZAGATS Survey
27 24 26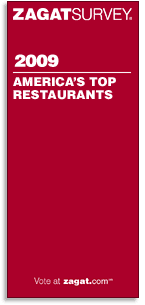 Whispers
"Food becomes an art" at this "cozy", "classy", "classy" New American with "enormous charm" tucked into the "upscale" Hewitt Wellington Hotel in upper-crust spring Lake; consider ordering one of the "inventive" tasting menus to best sample "outstanding", "perfectly prepared", globally inspired cuisine that enthusiasts rave is "award-deserving." - Zagat Survey
27 24 26
"Spring Lake's 'absolute culinary wonderland' is this 'haute' New American housed in a 'delightful Victorian hotel',
whose 'truly refined, 'creative' cuisine provides an 'excellent escape from humdrum seafood and steaks';
the 'hushed elegant', intimate dining room is manned by a 'quitly accomplished' staff exhibiting an
'impeccable eye for detail'. . . ." - Zagat Survey

Star Ledger
THE SUNDAY STAR-LEDGER
Luscious 19th-century fare is just a Whispers Away
By Cody Kendall
THREE and a HALF STARS: The Shore the way it used to be is easy to conjure at Whispers, artfully set in the 19th-century- vintage Hewitt Wellington Hotel.

With its rambling porches and lake view, the hotel seems to stop the clock in a more leisurely era. But Whispers serves up-to-date food; just the thing for those who crave a touch of modern culinary elegance while they relax.

The bulk of the menu is seafood, made with both imagination and vitality. Pan-seared skate filet ($21), his specialty, was never so tenderly resplendent until he enhanced its smooth white flesh with browned butter, and sprinkled it with iced pineapple for a small dose of piquancy. Lobster-whipped Yukon gold potatoes add the perfect touch to this blissful entree.

Snowy halibut ($22), nicely crusted with coarse Japanese bread crumbs (panko) and pan-seared, was nearly upstaged by a sassy pancake made of purple potato and avocado - making for an extremely mellow combinations.
Crabmeat stars as the central ingredient in a quesadilla appetizer ($9). This sandwich of flour tortillas is smoothed with Brie, through the horseradish dipping sauce seemed overkill to me, drowning the delicate flavors of the crab and cheese.

There was no flaw, however, in the "Panache of Appetizers," ($11) a combo including a strapping Maryland crab cake, perfect medium-sized grilled shrimp and a spirited salad of wild mushrooms. Grilling shrimp can be a tricky business; there's a tendency to overdo, which results in dry crustaceans. These, however, were models of there kind, with an exterior just blackened enough to show that they had met the fire.

Despite his affinity for fish, the chef does not neglect carnivores. His signature appetizer is satiny French fois gras ($14) served over Asian pears and sundried cranberries to add a welcome element of tartness. The creation is balanced and polished with a duck demi-glace.

The simplest dish produced in Whispers' kitchen is the towering black Angus filet mignon ($28), with roasted garlic, whipped Yukon gold potatoes and green asparagus. It's a good amount of meat, a prime steak rather than the supermarket cuts too many restaurants try to foist off on their patrons.

The only other meat among the entrees is a polenta-crusted roasted rack o lamb ($24), though grilled ostrich ($10) is offered as a starter.

Deserts by pastry chef, are appropriately light, given the season. The champagne blueberry sorbet ($7) dressed with mint is an outstanding refresher. Ice creams ($*( made in-house are creamy but not overly rich.

A duo of crème brulee ($9), bourbon vanilla and the palest raspberry, was topped with the airiest of sugar crusts, while a "Napoleon" ($8) had no part of the traditional pastry layers. Rather, vanilla ice cream was layered between two paper-thin crisp almond wafers, served with fresh blueberries, strawberries and raspberries, as well as heavenly cream Anglaise.

Patrons can dress up here without feeling out of place, though jackets are not required for men. Servers are generally in step with the refined atmosphere, though we were taken aback when one asked if we wanted ice for the merlot we brought.

During the season, don't count on getting a table if you make a spur of the moment decision to visit Whispers. Weekends generally are booked days in advance. And check the hours if you go in the fall, when the restaurant is no longer open seven days a week.

Whispers offers another good reason to visit the peaceful town known as the Irish Riviera, a magnet for Irish immigrants who had made it big during the last century. After a dinner at Whispers, you too, can feel like a well-fed tycoon. .


Bucks Magazine
Sweet Whispers
In the quaint seaside hamlet of Spring Lake, NJ, the Hewitt-Wellington mansion has been nestled n a tree-lined street, among other well-appointed Victorian homes, since the late 1800's. While there has always been a restaurant attached to the hotel, this particular elegant, intimate dining room has been open for only six years - a short tenure for a restaurant that has garnered the kind of praise and patronage that Whispers has. The New York Times has called it "decidedly special" and Zagat Survey says, "food becomes art" here. With reservations booked well in advance, the word is certainly out about this BYOB gem.
Owner Nicholas Bruno and Scott Giordano pair exceptional ingredients with inventive flair to create an accessible and interesting menu that changes with the seasons. "I want to provide my chefs with the best ingredients I can get," says Bruno. This commitment to quality is evident from the first moments of your dining experience, when a gracious server brings you one of Giordano's specialty amusee, such as a smoked salmon and herb cream cheese pinwheel served on a miniature potato pancake, or marinated swordfish on a cucumber slice topped with chipotle aioli.
Bruno's family has been in the produce business for the past 100 years. To this day, he still buys his fresh fruits and vegetables from his older brother, who brings truckloads down from New York City. Although Bruno always has his finger on the global market, he sticks close to home when it comes to locally grown sweet corn and succulent ripe tomatoes. This past Summer, Chef Giordano featured fresh Jersey tomatoes in a chilled soup thickened with pureed dinner rolls, as well as diver scallop starter served over a fresh Jersey tomato salad.
Other first courses include the seared Hudson Valley foie gras served over plump, grilled black Mission fig and topped with raspberry vinaigrette and blackberries - a lovely combination of sweet fruit and rich, creamy duck liver. Salads at Whispers can be as simple as a mesclun mix with pecan-dusted goat cheese or as surprising as the grille Caesar, a creative take on the classic; quarter-head of romaine lettuce, barely charred and wilted over the grill, is topped with a creamy dressing, pine nuts and sun-dried tomatoes.
Seafood is another notable feature on the Whispers' menu, particularly the lobster special, which has rapidly become a local favorite. The 1 1/2 pound lobster, poached in saffron beurre blanc, is served with a jumbo lump crab cake in a crispy wonton basket over mashed potatoes and sautéed spinach.
In the sake-marinated sea bass, Giordano brings out the subtle sweetness of a fish that can otherwise be bland. The sea bass is served in a lemongrass broth over lobster dumplings with generous portions of grilled baby bok choy, spinach, carrots, seaweed and scallions. Somehow, in the fusion of all those flavors, the sake still brightens the palate, while the earthiness of the vegetables keeps the dish grounded. Despite the lemongrass and the lobster dumplings, both delightful surprises, this dish is reminiscent of nothing so much as the most pleasing home-cooked Japanese sukiyaki.
It's no surprise that Whispers' fish is excellent; Bruno buys all of the seafood himself, twice a week at the Fulton Fish Market in Manhattan. "I always get my swordfish from the same guy, from Best Buy Seafood" he says. "That way I always know it's good." Bruno is exceptionally sensitive to what's in season, so everything is fresh. "The Dover sole is flown in from England air freight. I only use Maryland crabmeat in the summer, when it's best. Otherwise, we're getting our crab from down south."
It's not just the fresh produce and fish that set Whispers apart, though. The menu also includes a barrel-cut Angus file mignon, a pork tenderloin and a veal chop for the meat eaters in your group. The filet rivals any steakhouse's best. Charred on the outside, tender on the inside, it is served over crunchy potato-and-bleu cheese pancake with steamed asparagus on the side. However, Giordano's pork tenderloin dishes are his pride. He pairs the pork with sage-and-corn bread stuffing, roasted pepper and a peach-chipotle barbecue sauce, and serves it over maple-infused, whipped sweet potatoes. This season he's encrusted the pork with garlic, stuffed it with apples, dried cranberries and walnuts, topped it with a sherry shallot sauce and served the creation along side sweet potato and apple gratin.
Desserts here are as decadent as the rest of the menu and include chocolate ganache cake, tarte tatine, bananas foster, crème brulee and tropical mango cake. The creations are the work of Whispers new pastry chef Drew Araneo, who is experimenting with pecan tarts for the fall and winter menus. And don't fret if you forget you bottle of wine. Local wine shop owner Joe Eagan will be happy to recommend a bottle and even deliver it tableside. - HS